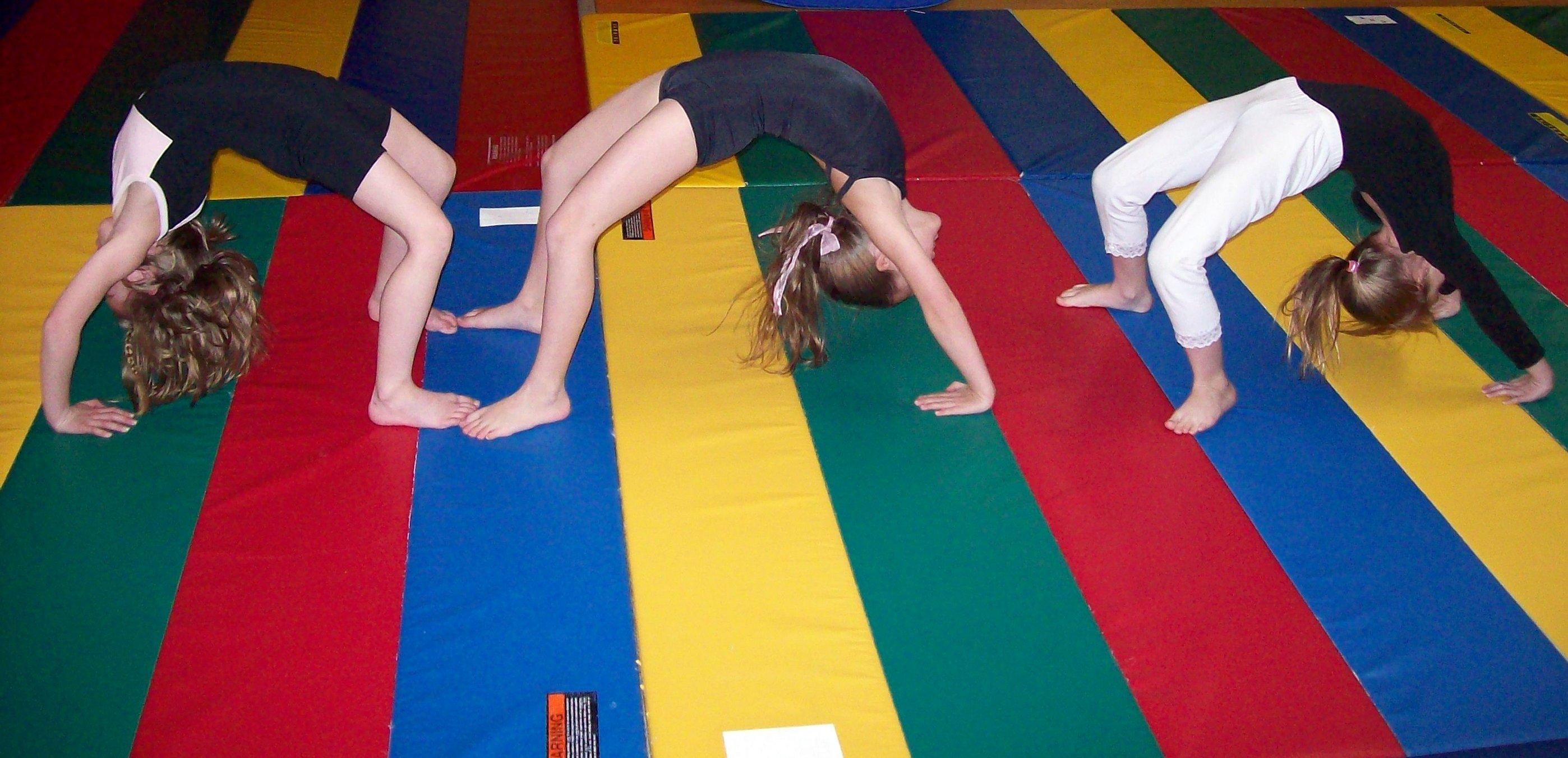 Located at 7500 S. 2700 E. Cottonwood Heights, UT 84121
Boys and Girls learn tumbling skills such as cartwheels, round-offs, back bends, walkovers, handsprings, aerials, tumbling passes and more! This program is designed to help students gain coordination, flexibility, strength, balance, self-esteem, and spatial awareness.
Monday Class Times:
Ages 3-4.......3:15 pm - 4:00 pm
Ages 5-7.......4:00 pm - 5:00 pm


Ages 8 & Up..5:00 pm - 6:00 pm



Cost per 6-week session is: $75 for ages 5 & Up, $70 for ages 3-4
*New students complete "Registration Forms" Tab and submit tuition payment.

(Registration and Tuition also accepted at the address listed below.)
2023 - 2024
CHT Session & Registration Dates:
Winter 1 '23: Oct. 30th - Dec. 11th *No Class 11/27 Registration Open!
Winter 2 '24: Jan. 8th - Feb. 12th Registration Opens Nov. 20th
Spring 1 '24: Feb. 19th - March 25th Registration Opens Jan. 29th
Spring 2 '24: April 8th - May 13th Registration Opens March 11th
Summer '24: June 3rd - July 8th Registration Opens April 29th

Fall '24: TBA Registration Opens June 24th


All Students are worked with on an individual level. Some students in the class may be new and working on their basic skills. Other students may have been in the program previously and are working on higher-level skills. Students may progress as quickly or slowly as they would like and remain with friends in their own age group. Our coaches offer and teach the next skill to any individual who is ready to progress. Coaches inform students about drills they can practice at home. Those students who do suggested drills at home, typically advance much quicker than students who do not.
Class Size:
Each class has a maximum of sixteen students.
Age:
Please register for age-appropriate classes. All children in age 3-4 class must be at least 3 years of age. For sanitary reasons they must be potty trained, free from accidents and completely out of diapers and pull-ups.
Clothing:
All students will wear soft clothing for the safety of themselves, others, and equipment. Permitted clothing will be something comfortable to move in like athletic wear, leotards, leggings, etc. We recommend barefoot. Socks can be slippery.
Items that are not permitted are shoes, jewelry, hair clips (use elastics), jeans, belts, and anything with zippers, buttons, or rivets.
Visitors:
Students learn better in a class without distractions. Please no visitors or video taking during classes. Thanks.
Optional Mail-
in
Registration
and Parental Statement of Agreement Forms
.
(All registration and tuition also accepted and preferred online)
Forms can be mailed in to:

P.O. Box 711051 Cottonwood Heights, UT 84171

***Please verify class availability on the "Registration Forms" tab before mailing Registration, Parental Statement of Agreement form, and/or tuition. If a class is full there will be an option to register for the wait list.




*Dance & Cheer Classes offered through Spirit Productions www.SpiritDanceCheer.com or call 801-944-5463